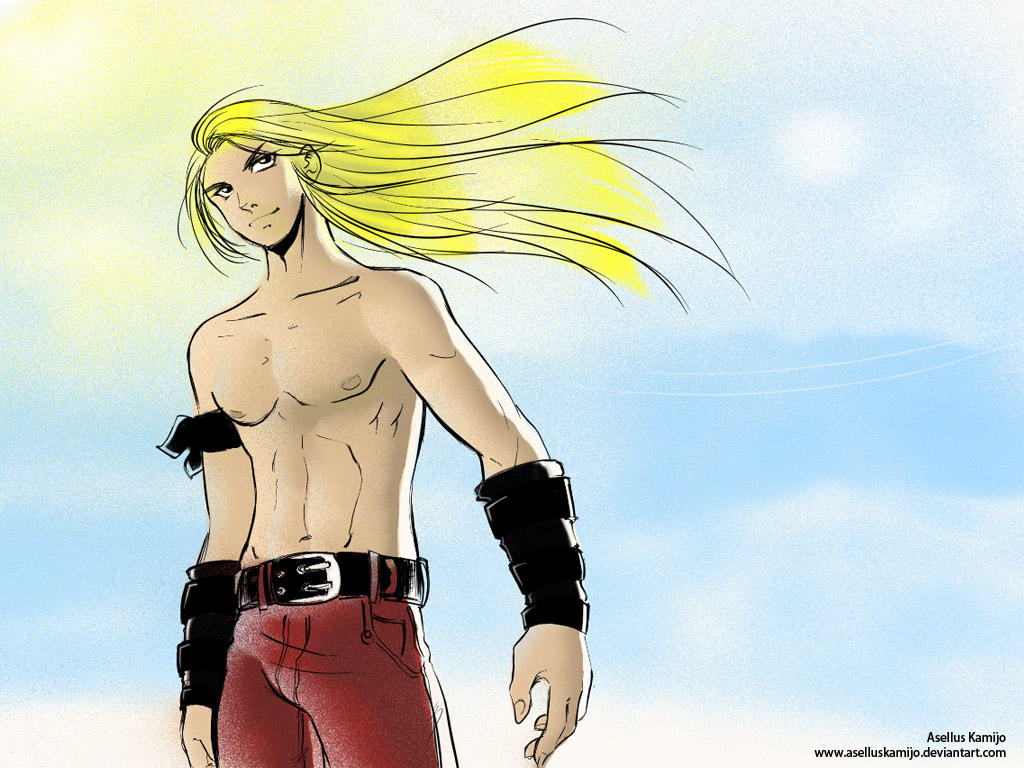 The Thunderer
- PL 10
Strength 12, Stamina 12, Agility 0, Dexterity 0, Fighting 8, Intellect 0, Awareness 2, Presence 4
Advantages
Attractive 2, Fascinate (Persuasion), Fearless, Interpose, Ranged Attack 8, Takedown
Skills
Expertise (PRE): Storytelling 1 (+5), Insight 2 (+4), Intimidation 2 (+6), Perception 4 (+6), Persuasion 4 (+8), Ranged Combat: Lightning Bolt: Damage 10 2 (+2)
Powers
Divine Nature
(Advantages: Attractive 2)
. .
Immunity: Immunity 11
(Linked; Aging, Life Support)
. .
Regeneration: Regeneration 2
(Linked; Every 5 rounds)
Lightning Bolt: Damage 10
([0 active, 0/20 PP, 2/r], DC 25; Increased Range: ranged)
. .
Summon Storms: Environment 10
(Alternate; [0 active, 0/20 PP, 1/2r], Radius: 2 miles)
. .
Wind Rider: Flight 10
(Alternate; [0 active, 0/20 PP, 2/r], Speed: 2000 miles/hour, 4 miles/round)
Offense
Initiative +0
Grab, +8 (DC Spec 22)
Lightning Bolt: Damage 10, +10 (DC 25)
Throw, +8 (DC 27)
Unarmed, +8 (DC 27)
Languages
English
Defense
Dodge 8, Parry 8, Fortitude 12, Toughness 12, Will 8
Power Points
Abilities 76 + Powers 40 + Advantages 12 + Skills 8 (15 ranks) + Defenses 14 = 150
The Thunderer, the Baron of Battle, The Son of Storms.
When he first appeared he was less a superhero and more of an oddity. Showing up uninvited to parties, helping himself to food and drink, and spending his time entertaining the guests.
He claimed to be a god of Storms, come to this world to protect it from the evil beasts of his home dimension that had escaped into this world. And why shouldn't he have a good time between jobs?
Soon enough super villains started appearing, and the Thunderer slowly started making appearances to put an end to their deeds. Slowly at first. Then more frequently, until near the end he was frequently if he wasn't one of the first to appear at the scene of a fight he most likely arrived before it ended.
In spite of this growing battle thirst his persona never really changed, and when not in a fight, or inviting himself to a party, he could be found partaking in any form of amusement or adventure he could find from tourist traps and carnivals, to sky diving and rock climbing (though he admitted being able to fly took a lot of the amusement out of those).
Rarely on to talk too much on his own personal history a number of theories have arisen about his origin.
One is that he is telling the truth, and he is actually a diety from another dimension. Most think this is unlikely.
Another is that he's a super who's gone a little nutty with the power change.
There is also theory that The Thunderer might have been a patient at a long term care facility. The facility took care of coma patients and people suffering from locked in syndrome, and was destroyed along with a number of other buildings during a random terrorist attack in a sudden and unprovoked attack on the city. The theory goes that the patients were used as test subjects for power, and that their awakening was the source of the "terrorist attack" and the many beasts that the Thunderer is hunting.
Complications:
Thrill Seeker
- If it sounds like a exciting event, the Thunderer will be interested in trying it out. Though he prefers events that only put his own life at risk.
Easily Bored/Easily Distracted
- Probably not the best choice for studying, guard duty, or stakeouts. Or anything that involves staying on task around beautiful women.
Errantry
- He is a god on a quest. Multiple quests. Any quest will do. As long as it's noble and exciting.
The Children's Champion
- The Thunderer has a soft spot for kids, and tends to be easily wound around their little fingers. Anything that helps or protects children usually takes precedence.
Description:
Tall, an incredibly muscular athletic build (think Bruce Lee), blue eyes, long flowing golden blonde hair that falls nearly to his waist. He is somewhat notorious for wandering around in a pair of pants with a thick leather belt and an elaborate belt buckle. Over the years he's been inclined to change this up, sometimes wearing armor of a norse styling, and showing an interest in gold pendants and necklaces, though usually these don't last very long.
His newest and longest lasting affectation is a predilection towards wearing bracers. The larger and more elaborate the better, but he's just as fond of plain leather when nothing else is around.
Few have survived more than a couple days.
Personality: Rather laid back, The Thunderer is looking for a good time, and would rather be chased off by people than get into a fight that isn't fair or noble.
He seems to find a simple joy in most aspects of life, and would rather couch surf and wander the world than work in an office environment. In fact one of the few things that can drain the joy out of him is long term boredom without a goal in sight.