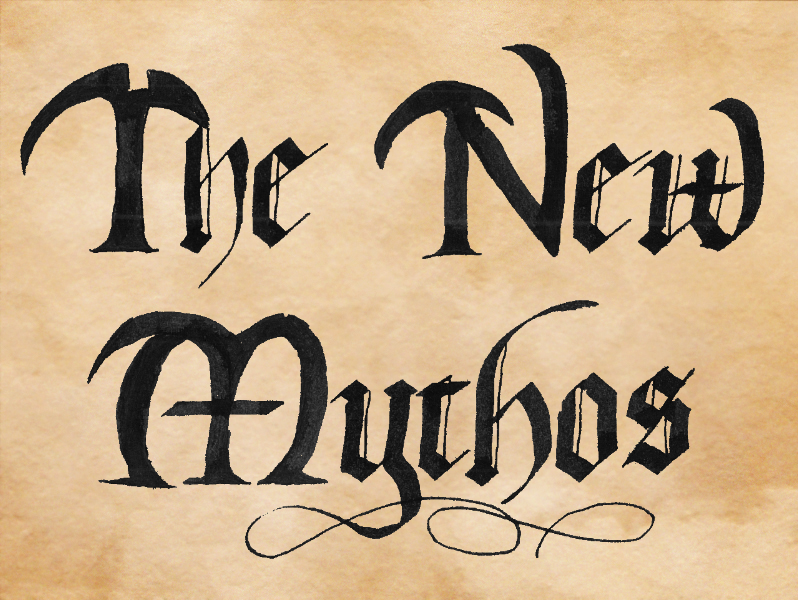 "...outbreak! I repeat, it appears we're experiencing another outbreak of the so called 'Devolution Virus'! What was previously believed to have been successfully rendered extinct, thanks to the joint efforts of several countries including the United States, has experienced an unexpected resurgence world-wide. It's uncertain just how many people have been afflicted, but the numbers are estimated to be in the millions."

The blonde woman with her short-cropped hair and smart dress looks down at the notes in her hand. Off to the side, an image appears displaying a man who seems to have strange bestial, almost wolfish deformities. When she speaks, her voice is soft and filled with feminine charm, perfectly suited for drawing in the listener's attention.

"Unlike before where it caused victims to experience a surge in deformation and certain hereditary diseases, people now seem to be experiencing a multitude of bizarre mutations never seen before in medical history. Reports of people developing elongated incisors, odd skin pigmentation, rapid hair growth, and hard bony growths from their foreheads are just some of the shocking and varied symptoms. There have also been alarming reports of other strange phenomena among certain individuals who—"

Gasping, the reporter suddenly stands up from her seat and clamps her hands onto her throat. There's shouting in the background, the camera shakes as on-site staff rushes to the woman's aid. There are glimpses of her hair turning an almost seaweed green, skin turning blue and oddly textured, and most worrying of all are three slits along the side of her neck. Suddenly there's a scream that reverberates through the room, bursting lightbulbs and shattering the camera's lens.

The News report cuts out completely, replaced by a message saying "Stand By".
Mirum Urbem has gotten really strange in recent months. True, things were never quite pretty around your hometown nestled on the banks of Lake Magnus, rundown as it's been in recent years, but recent events have certainly tipped the scales. It all started when a group calling themselves 'The Followers of the First Dawn' broke into a Chinese research facility and stole dangerous and downright illegal research on biological weapons. From there they used it to develop a weapon of their own, and released it without any warning at all.
Labeled the 'Devolution Virus' by the media, it was designed to look for dormant abnormalities present in the DNA and activate them. Everything from brittle bones, respiratory conditions, heart problems, or even the development of tumors and cancers. Released in key locations, it quickly swept the world over as people everywhere started to panic. Out of nowhere one day however, everything stopped. Victims who survived started to recover now that the virus had seemingly died off overnight, and the world was afforded two years of quiet.
Everyone thought the nightmare was over.
Little did they know, the real chaos was lingering in the shadows in wait of the perfect time to strike.
At some point during its rampage, a single strain mutated into the perfect expression of itself, tapping into a previously unknown field of energy that permeated our world. Through methods unknown this change was echoed world-wide before it went dormant. Quietly it spread itself throughout humanity, in search of specific genetic markers hidden away within select members of our populace. Then all at once it triggered, and the ancestral blood of monsters that ran deep within our veins was brought to the forefront.
Vampires, werewolves, mermaids, goblins, elves, and even things without name. Creatures that once lived in the shadows of humanity before fading away had all been brought back to life inside their human descendants. Yet it's not enough that it was just the supernatural creatures of our world making a return; a small percentage of humanity became fully in-tune with the energy of our world. Magic, as we have come to know it once more, fully in the grips of freshly minted sorcerers without a clue of what they were doing.
Mix everything all together, and you get one chaotically delicious cocktail of madness.
Your city seems to have its own special blend of weird. Spelljunkies, vampiric gangsters, supernatural bruisers, crazed new-age cultists, all of them out there either battling it out in the open or in the shadows. That's where you come in, though. Word on the street was that there was some ghostly guy going around who calls himself Echo, trying to find people to try and stem the tide. You might've thought it just wishful thinking, but then the man himself appeared before you in all his spooky ethereal glory.
"I'm looking for some people. Good people. I need people who can make a difference in this city. People like you. Take this address, meet me and the others there this Saturday. Our world has always had it's share of heroes in legends, men and woman who fought against monsters. This time? I hope you'll agree that its about time we gave them a new set of heroes. A New Mythos."
~~~~~
Chapter 1: The Gathering
Chapter 2: Twists and Turns
Chapter 3: Science and Superstition
House rules to note: Each rank of Presence comes with 1 social advantage (Startle, Taunt, contacts, etc.), Non-combat skills may be purchased 1/3.
The "New Mythos" cast
Named NPCs and Villains
Echo (Spiritual benefactor)
Jenny (Bartender at Wolfram Hearth, caters to the 'Underside' of the city)
Abigail Chase (Eric's former partner, current rival)
Beth (Waitress at "Aunt Anna's Amazing Ates", across from Abby's Agency)
Antonia Rauch (Former Spelljunkie, newly adept sorcerer)
Theodore Nott (Satyr, Mazerunner, in custody)
Dr. Feel-Bad (Sorcerer, Mazerunner, in custody)
Longhorn (Minotaur, Mazerunner's boss, in custody)
Anthony DiNozzo (Cop, ghost?)
Copper (Friendly Mascot Dragon)
Velari Larosa (Eric's newest partner, handling the logistics behind his new agency)
Agent Claire (Female orc, member of TTG, currently missing.)
Retired from Service