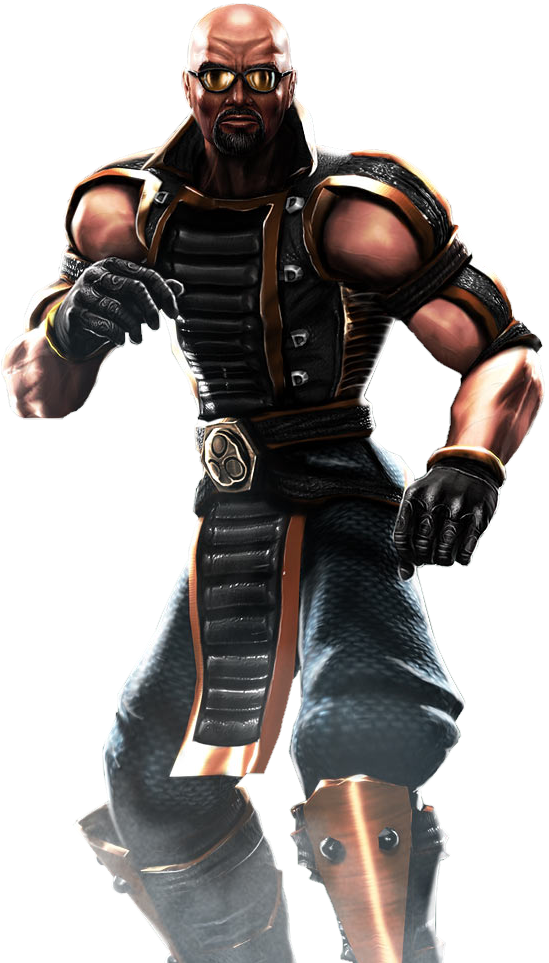 DARRIUS
First Appearance:
Mortal Kombat: Deception
Total Appearances:
MK: Deception & Armageddon
Role:
Nobody Who Disappears Quickly
PL 7 (95)
STRENGTH
3
STAMINA
3
AGILITY
5
FIGHTING
10
DEXTERITY
2
INTELLIGENCE
0
AWARENESS
1
PRESENCE
2
Skills:
Akrobatics 8 (+12)
Athletiks 4 (+6)
Deception 8 (+10)
Expertise (Martial Arts) 5 (+5)
Intimidation 4 (+6)
Klose Kombat (Unarmed) 1 (+11)
Perception 2 (+3)
Advantages:
Accurate Attack, Agile Feint, All-Out Attack, Fast Grab, Improved Defense, Improved Kritical (Unarmed), Improved Trip, Power Attack, Ranged Attack 4, Takedown
Powers:
"Twisty Kick & Other Moves" Strength-Damage +1 [1]
Features 1: Uses New Moves as Finishing Attacks [1]
"Tears Arms Off, Then Beats Opponent to Death With Them"
"Rearranges Limbs Horribly"
Offense:
Unarmed +11 (+3 Damage, DC 17)
Special Moves +10 (+4 Damage, DC 19)
Initiative +5
Defenses:
Dodge +11 (DC 21), Parry +11 (DC 21), Toughness +3, Fortitude +5, Will +4
Total:
Abilities: 52 / Skills: 32--16 / Advantages: 13 / Powers: 2 / Defenses: 12 (95)
-Darrius is a bad-ass black dude from "Orderrealm", fighting his oppressive masters as a terrorist, which ends up sending him down a dark path. He hires Dairou to kill Hotaru (a Cleric of Chaos), and engages in other evil acts in the name of justice, to the point where he's in the Forces of Darkness during
MK: Armageddon
. He's visually based off fo Jim Kelly, a martial artist from
Enter The Dragon
&
Black Belt Jones
, and is one of the least popular characters in
Mortal Kombat
history- I think he's just rather forgettable in concept and design, not being a major part of the plot, aside from some of the boring later characters who were added to the series.