I like the idea your using with the Autobots being in SF...very
Pacific Rim
ee....
---
Yup. There is that intention in the back of my mind. Whether or not I actually do something with it is another matter entirely.
Bladewind

wrote:

↑

Tue May 08, 2018 3:02 am

A "little known fact" regarding [my version of] San Fransokyo and the primary reason that a relatively large number of Autobots (and specifically Autobot combiners) are stationed there is that there is a rift in the Pacific about ten kilometers off the shore where suspected Kaiju activity is imminent. The Autobots have volunteered to act as defense for the city, and the country as a whole.
---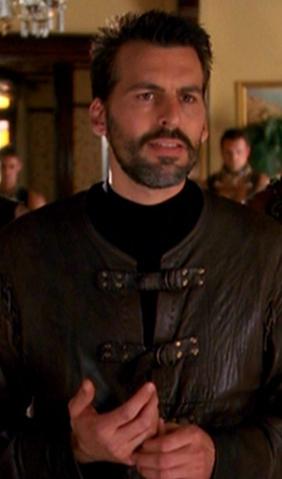 Athens
PL7/ 208 PP+
Abilities
Strength 5,
Stamina 3,
Agility 1,
Dexterity 1,
Fighting 7,
Intellect 9,
Awareness 5,
Presence 5
Powers
Symbiont:
(46 points)
Enhanced Advantages 8 [
see Advantage list
],
Booming Voice, Glowing Eyes: Enhanced Trait 3 [Enhanced Skill (Intimidation) – 9 ranks],
Racial Intellect: Enhanced Intellect 3,
Resilience: Enhanced Stamina 3,
Adrenal Tap: Enhanced Strength 3,
Enhanced Immune System: Immunity 4 [Poison, Disease, Radiation, Aging],
Regeneration: Healing 3 [Self Only],
Durable: Protection 4,
Linguistic Mastery: Comprehend 3 [Speak, Understand, Read]
"Underlord":
(7 points)
Jaffa: Summon 8 [Active, Horde, Multiple Minions 6 (64 Jaffa); Self Powered; Sacrifice],
Sarcophagus: Healing 15 [Restorative, Resurrection 2; Stabilize, Persistent, Removable -12]
Personal Cloaking Device: Concealment 4 [(Visual); Removable (-1)]
Kara Kesh:
(38 points)
Removable (-9 points)
Remote Control: Feature 2 [Ranged], Determine Host Suitability: Senses 1,
Pain: Affliction 7 [Resisted and Overcome by Will (Hindered/ Stunned/ Incapacitated); Concentration, Cumulative, Progressive; Extended Reach]
Dyn: Kinetic Wave: Move Object 8 [On successful hit, if target fails Strength check vs effect rank, they're flung back distance equal to effect rank minus their mass; Damaging; Limited to Pushing Objects Away, Close Range]
Dyn: Energy Shield: Create 8 [Impervious; Limited to Toughness]
Alt: Mind Reading 8 [Linked to Damage 8 (Alternate Save: Will, Extended Reach)]
Alt: Healing Device: Healing 10 [Action (Move), Ranged; Easily Removable (-16)]
Equipment
Advantages
Benefit 1 [Naquadah Infused Blood],
Connected [Farrow-Marshall Aeronautics],
All-Out Attack,
Benefit 1 [Status]
,
Benefit 4 [Multi Millionaire]
,
Contacts,
Equipment 20,
Set-Up 2,
Well-Informed,
Beginner's Luck
,
Diehard
,
Eidetic Memory
,
Fearless
,
Great Endurance
,
Jack-of-all-Trades
,
Luck 2
Skills
Acrobatics (+1),
Athletics (+5),
Deception 8 (+13),
Expertise: Law 8 (+17),
Expertise: Streetwise 8 (+17),
Expertise: Tactics 6 (+15),
Expertise (+9),
Insight 10 (+15),
Intimidation 3 (+17),
Investigation (+9),
Perception 7 (+12),
Persuasion 10 (+15),
Ranged Combat: Guns 6 (+7),
Ranged Combat: Kara Kesh 5 (+6),
Sleight of Hand (+1),
Stealth (+1),
Technology 5 (+14),
Treatment (+9),
Vehicles 5 (+6)
Offense
Initiative +1
Defense
Dodge 7,
Parry 7
Toughness 7 (Def Roll 0),
Fortitude 4,
Will 7
Power Points
Abilities 54 + Powers 91 + Advantages 27 + Skills 27 + Defenses 9 = Total 208
Complications
Motivation: Greed, Power, Influence. Athens desires power, and this new Merged Earth has massive potential.
Addition: Although nowhere near as bad as Yu, Athens is addicted to using his Sarcophagus
Friends Close: Athens doesn't trust many people or beings for that matter. Those that he does, he tends to watch closely
Enemies Closer: Athens has a large quantity of enemies, potential and realized
Design Notes
NPC with unlimited points, listed minions even though I didn't charge. Skills listed at 3:1 and Presence = Social Advantages in use.
I always liked the concept that Osiris in Stargate SG-1 took on a female host. And it didn't matter. I took the idea to the Athena symbiote, but chose to call him Athens.
The original reason I designed this was as an antagonist to Kal'annar. I don't have huge plans for a Go'a'uld presence on Earth, maybe two or three underlords, tops.
Despite being an Underlord in the System Lord hierarchy, Athens is quite powerful. Given access to more technology (ships) and a larger army of Jaffa he could easily become a major player among the System Lords.
I'll only stat the Jaffa if needed - mostly they'll be Thugs with either Zat Guns or Staff Weapons.
---
Gwathran Raug
PL9/195
Abilities
Strength 10,
Stamina 10,
Agility 0,
Dexterity 0,
Fighting 8,
Intellect 3,
Awareness 2,
Presence 1
Powers
Deep Dragon:
(92 points)
Shapeshifter: Morph 2 [Serpent Form (Natural), Humanoid Forms (of roughly same mass and gender)],
Size: Growth 8 [Feature – Maintains maximum traits in human form],
True Seeing: Senses 5 [All Senses Counter Illusion],
Heat and Cold Immune: Immunity 10,
Detect Magic: Senses 6 [Analytical, Acute, Accurate, Extended x2],
Keen Senses: Senses 2 [Darkvision, Infravision], Burrowing: Burrow 8 [Penetrating]
Alt: Slithering: Movement 4 [Sure-Footed 3]
Breath Weapon: Damage 8 [(Flesh Corrosive Gas); Cone Area 2],
Melee Weapons: Feature 1 [Variable Descriptor (Melee Weapons), Strength Based Damage]
Equipment
Advantages
All-out Attack,
Artificer,
Assessment
Diehard,
Benefit 2 [Wealthy],
Equipment 4 [Lair],
Chokehold,
Fast Grab,
Improved Critical 2 [Natural Weapons (18-20)],
Improved Disarm,
Improved Initiative 2,
Improved Hold,
Improvised Tools,
Jack-of-All-Trades,
Ritualist,
Tracking
Skills
Acrobatics (+0),
Athletics 4 (+14),
Deception 8 (+9),
Expertise: Arcane Lore 8 (+11),
Insight 8 (+10), Intimidation 8 (+13),
Investigation 6 (+9),
Perception 8 (+10),
Persuasion 5 (+6),
Sleight of Hand (+0),
Stealth 17 (+9),
Technology (+3), Treatment (+3),
Vehicles (+0)
Offense
Initiative +8
Defense
Dodge 8,
Parry 8
Toughness 10 (Def Roll 0),
Fortitude 10,
Will 8
Power Points
Abilities 36 + Powers 92 + Advantages 21 + Skills 24 + Defenses 22 = Total 195
Complications
Deep Dweller - Raug prefers to be underground. While not actually agoraphobic, he's pretty close.
Motivation - Greed - It`s a Draconic thing. They like to acquire wealth.
Design Notes
Another NPC of mine, still with the Skills at 3:1 and Free Advantage/ Presence rank, even with unlimited PP as it were.
Raug is a Deep Dragon, and although he can still assume his Serpent Form, the nature of the Merge has somehow blocked his ability to assume full Draconic form. Not that this really limits him. He can't fly, true, but he can still Burrow through rock like nobody' business.
I charged a Feature, but probably could have used Metamorph - either way, all the traits associated with Growth are also active at normal humanoid size.
He's not a size changer, but I see no purpose to a limitation or even a quirk of all or nothing on his Growth powers. This includes extra mass.
I didn't bother with Immunity to Aging. Dragons are extremely long lived, but I don't see a game impact for this particular character.
Melee Weapons is an ability to essentially form swords, clubs, knives and the like from his draconic mass.
Posting the stats for his lair would be giving away too much of the character.
Last edited by
Bladewind
on Thu May 10, 2018 9:34 pm, edited 1 time in total.
---
Raug is pretty Amazing.
The ATT member formerly known as both MorningKnight and Power-Glove.
Just call me Doug.
---
Thanks.
I didn`t quite finish posting his complications. And his name is actually from an Elven Dictionary I found online - it means Shadow Demon. Or at least it should. Languages don't always work with straight translations, but the two words individually mean Shadow Demon.
I`ve started to post these as I often as not don`t have access to character sheets when I want to post to games.
So yes, these are baddies that could come up in my PbP.
---
I went through on my version of Hero Lab, and instead of going with the Feature, I gave him an Array.

Part one was Polymorphed Dragon - Density 8. That way, he's still about 25 tons without the reach, the speed, and the Intimidation bonuses and defense losses.

Then there's Growth arrayed off of that in his "Natural Form."

I still love that Variable Effect on Strength "Natural Weapons."

It's quite elegant, and I think I should have folded Improvised Tools and maybe Improved Critical into the naked Strength Effect. (A particularly pointy blade or spiked club to hit those hard to reach areas.)
The ATT member formerly known as both MorningKnight and Power-Glove.
Just call me Doug.
---
I had considered Density, but also wanted the "worm" form and my thinking was to keep the math to a minimum in play. Having a Worm form and a Humanoid form makes things complicated. For a PC, definitely. But for an NPC it's less bookkeeping for me - and by that, I mean fewer sheets on my hard drive.
But definitely good points !
---
Well, the Worm Form the stats don't change much... but yeah, the Stealth penalties and the to-hit penalties factor in.

I mostly see Raug as being mostly human.

Then again, I have my own Mighty Morphing Super Dragon as well, but his default is a "winged Superman."
The ATT member formerly known as both MorningKnight and Power-Glove.
Just call me Doug.
---
Mostly human is accurate !
---
Sektor/

Laserbeak
PL7




Abilities


Strength 2,
Stamina 3,
Agility 3,
Dexterity 0,
Fighting 5,
Intellect 2,
Awareness 2,
Presence 2



Powers




Cybertronian:

(52 points)
Mechanoid Life Form: Immunity 13 [Aging, Life Support, Sleep],
Armor: Protection 3 [Impervious 6],
Robot in Disguise: Morph 3 [Bird Form (Natural), Humanoid Robot, Machines of Similar Mass; Metamorph (Robot Form)],
Blaster: Damage 5 [Ballistic; Ranged, Multi Attack]



Cybertronian Fauna:

(9 points)
Winged Flight: Flight 5 [Wings],
Airborne Deflect: Enhanced Parry 2 [Limited to while Airborne],
Airborne Evasion: Enhanced Dodge 2 [Limited to while Airborne],
Claws/ Beak: Damage 1 [Piercing/ Slashing; Strength Based; Split]


Robot Form (Mechamorph):

(0 points)
Combat Protocol: Enhanced Trait 6 [Enhanced Advantages],
Weapon Configurations: Feature 3 [Chest Missile – Ranged Damage 5, Homing 2, Ricochet 2, Accurate;
Flame Thrower – Line Area Damage 5; Palm Blast – Damage 1 – Linked to Affliction 4 (Fort; Dazed/ Stunned – Flaws; Limited Degree);
Teleport – 4 (Extras: Change Direction, Easy) ]



Equipment





Advantages


Agile Feint,
Close Attack 4,
Favored Environment [Airborne],
Favored Foe [Autobots],


Languages 1 [English (Base), Cybertronian]

,
Move-By Action,
Precise Attack 1 [Cover],
Equipment 2 [Sensory Array],
Equipment 1 [Office Equipment],


Accurate Attack 1

,


All-Out Attack

,


Improved Critical 1 [Unarmed – 18-20]

,


Improved Defense

,


Improved Initiative 1

,


Power Attack





Skills


Acrobatics 5 (+8),
Athletics 3 (+5),
Deception 3 (+5),
Expertise: Cybertron 3 (+5),
Expertise: Science 3 (+5),
Insight 2 (+4),
Intimidation 3 (+5)
Investigation 3 (+5),
Perception 5 (+7),
Persuasion 2 (+4),
Ranged Combat: Blast 9 (+9),
Sleight of Hand 4 (+4),
Stealth 3 (+6),
Technology 6 (+8)



Offense


Initiative +7



Defense


Dodge 8, Parry 8
Toughness 6 (Def Roll 0), Fortitude 7, Will 5

Power Points
Abilities 38 + Powers 61 + Advantages 12 + Skills 18 + Defenses 11 = Total 140
Design Notes
A Merge Setting character, specifically Omega Company. If my players are reading at this point, too late to say spoiler. But I did put the text in white so you have highlight to read it.
I posted this so that I can post during the day. I really should have posted it when I built it as I remember how I meant for the mechamorph traits to work, just not what they replace other than flight.
---